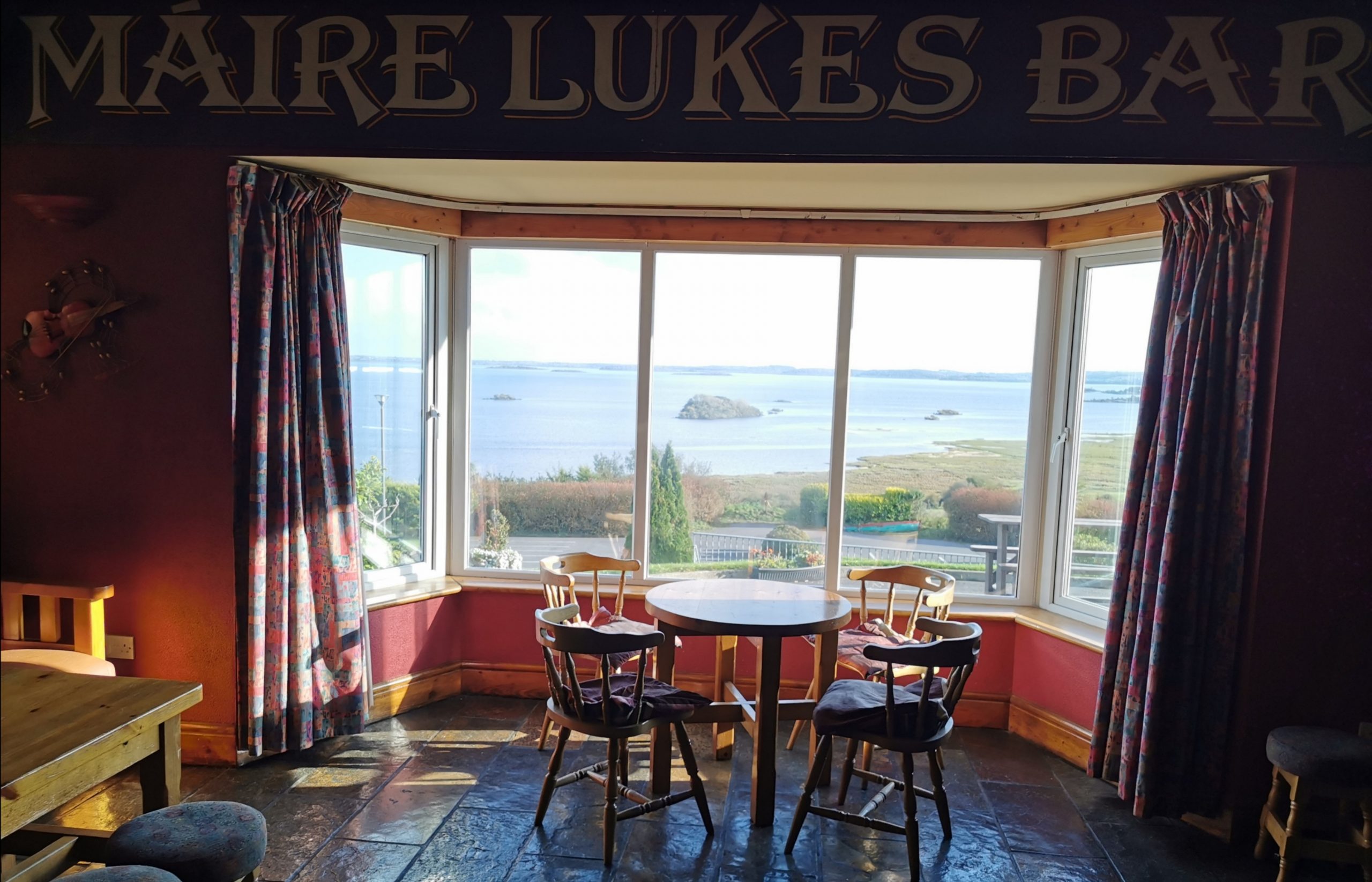 A hundred thousand welcomes to Máire Luke's Bar, Restaurant and B&B – A family business, run by locals Frank and Barbara Philbin since 1983.
With awe inspiring views of island speckled Lough Mask from the premises, it is the perfect place to have a relaxing drink in the bar by the log burning stove, a bite to eat in our restaurant or a good night's sleep in our B&B.
It is our aim and pleasure to provide you with the best experience possible to ensure you enjoy your visit to us.
Our expansive panorama of majestic lake views and mountains will make you feel like never going home.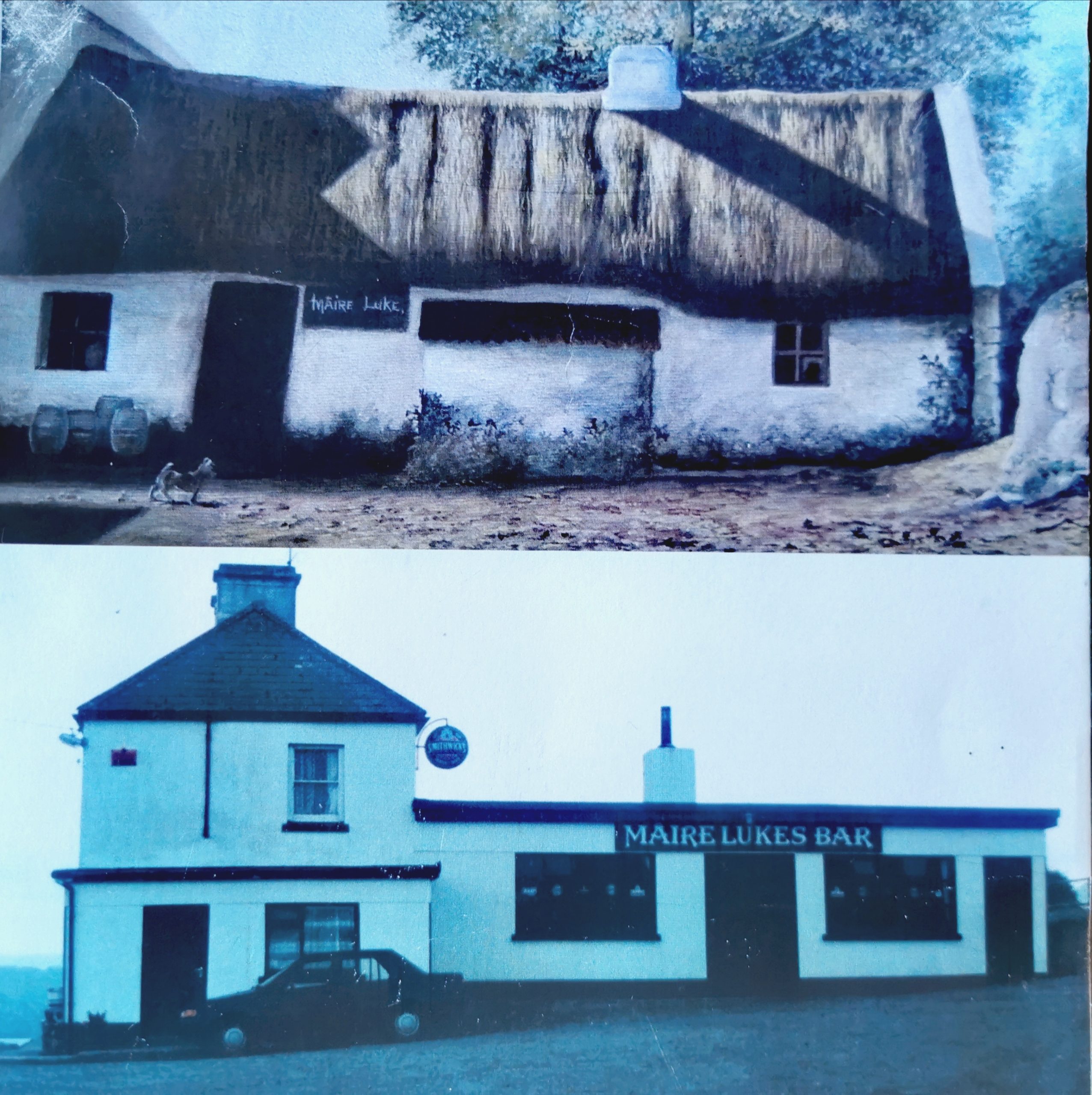 Once a traditional cottage bar with a thatched roof, Máire Luke's dates back over 150 years.
It was originally owned by the Lydon family and began its journey as a 'shebeen' selling alcohol without a licence – but the place has seen many changes through the years!
The thatched roof was replaced by a flat roof in 1972.
Frank Philbin then purchased the bar in 1983 – as it had been a bustling business for many years – and in 1997 he decided to build a brand new three story building adjacent to the existing pub.
The new building opened its doors in December 1999 – just in time for the millennium.
The end of an era and the start of a new one.
All windows now taking full advantage of the breath-taking lake and mountain views.
We have a lounge equipped for functions and we can cater for all parties & events.
A fully-fitted kitchen allows us to provide meals for whatever the occasion.
We now have 5 Bedrooms on the top floor to allow our guests to stay overnight and experience the beauty of the area for themselves!
It was with great respect for the area and the visitors that Frank built a cosy, welcoming, traditional Irish bar for all our locals and guests to enjoy.
There is something for everyone to enjoy when visiting us – whether it's a drink, a laugh and a chat.